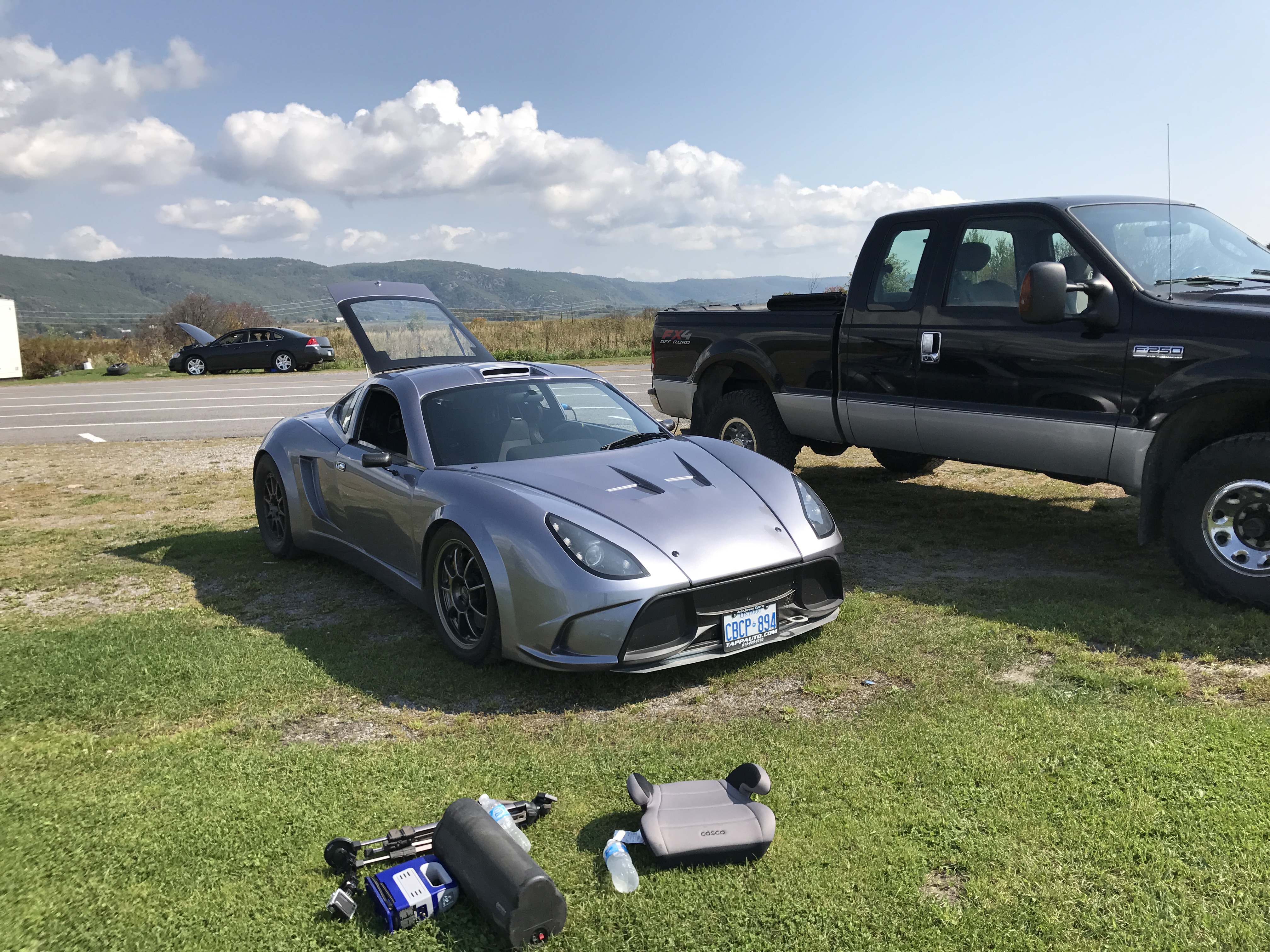 We went back to the track this past Saturday with the Tesla powered 818 and ran a 9.86@ 129 mph.
We drove the car 35 km to the track and then made the 9 second run on our first attempt.
See the videos and time slip below. We are using a modified version of the inverter firmware that produces 400KW (530 hp).
The car uses our T1-C controller and we have put almost 5000 trouble free km on it this summer.
The inverter is mechanically stock and the Chevy volt battery packs have been holding up great.