Slide 2
New this year, the T2C provides complete Bluetooth Tesla drive unit control .
A fully integrated control system that takes the guesswork out of the popular Tesla drive unit adaptation.
Can be used for both single and dual motor installations
Slide 2
Instant access to important operating parameters
Join host Andrei Nedeleaat InsideEV's as he goes for a ride in this 1969 VW Double cab. Equipped with a 100Kw tesla battery pack it is capable of a 400km range and can hit 100k in 5 seconds!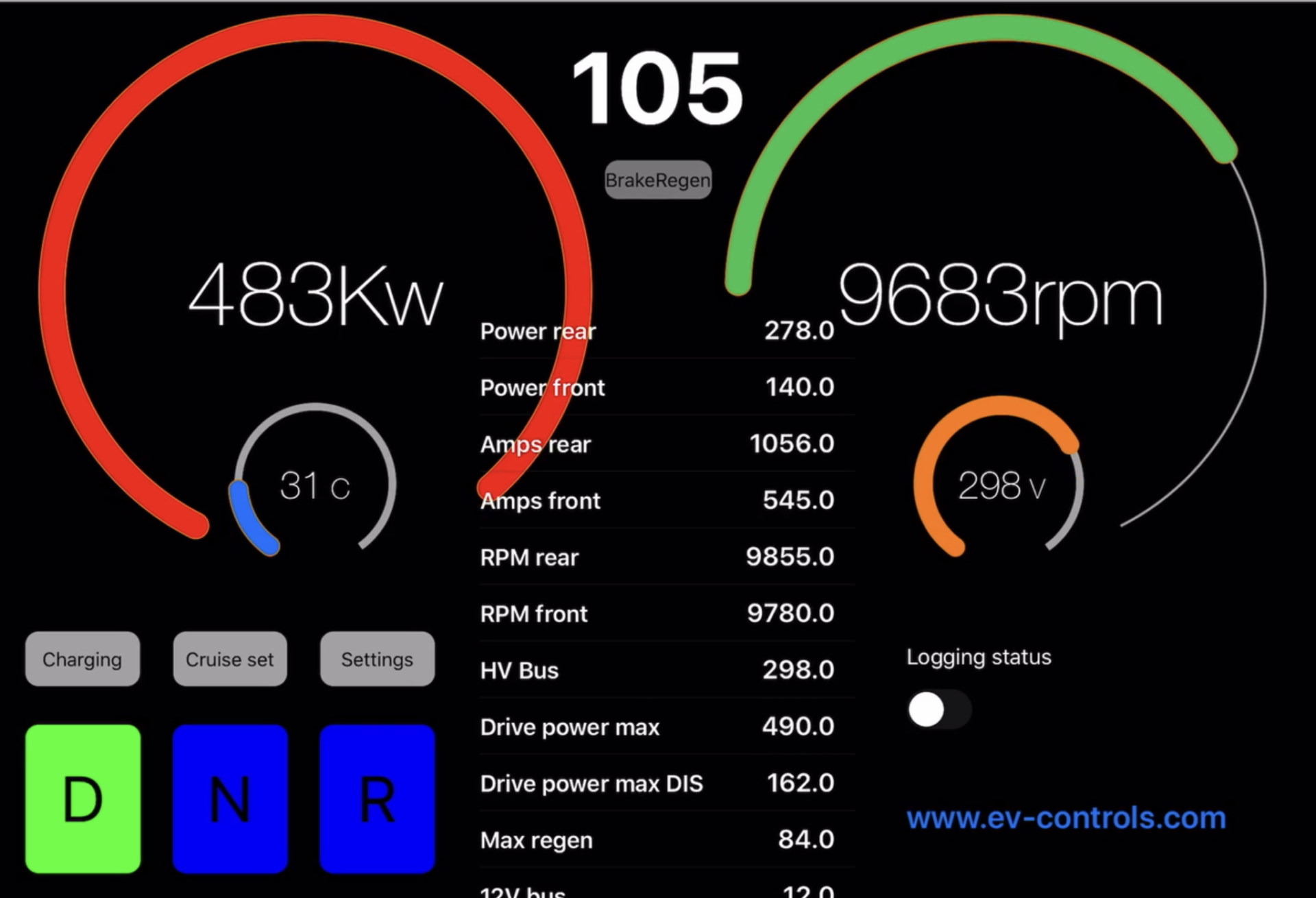 Slide 2
A walkaround of the EV Control's All Wheel Drive 800 HP 818 development platform. In this video Chris Tapp provides details on the evolution of his lab on wheels.
New for 2020 a standalone controller for the Tesla drive unit that allows you to install the Tesla powertrain in the chassis of your choice.
The T2-C allows Bluetooth or push-button control over the drive modes (Drive, Neutral, Reverse), and displays the important information coming back from the inverter via Bluetooth on any Apple IOS device using the EV Controls developed control app available free of charge at the App store.
The iPad or iPhone interface allows easy control and adjustment of  overall power and regenerative braking limits.
The T2-C controller also has 12 built in outputs to control the brake lights under regen and braking conditions,  reverse lights, pre charge and contactor outputs, cooling fan and other outputs depending on the application greatly simplifying the realization of your E-Car project.
Get full product information by clicking the product below. Or view this video of the product in action.
Our Location
EV Controls
39 Cleopatra drive,
Ottawa Ontario
Canada
K2G 0B6
Email: support@ev-controls.com
Service priority will be given to email
Phone: 613-225-8760