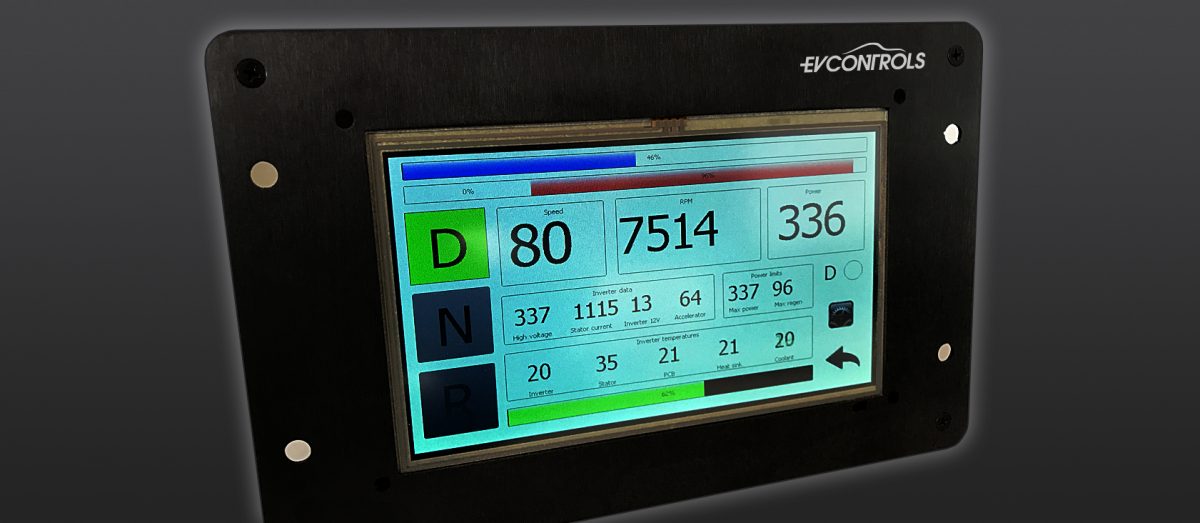 EVControls T-1 and T-1C now available
After several thousand miles of on road testing, combined with track and dyno testing, we are now ready to offer the controller we have developed for the Tesla drive unit for sale. See the product pages for details on the two models we are offering.
Our test vehicle (FF 818, which has been in daily use on the street with this controller since the summer of 2016) has run as quick as 10.1 in the quarter mile and currently produces 470WHP with Chevy volt battery packs. As far as we know this is the quarter mile record for a Tesla powered vehicle.
We continue to add features to the controller, and with field upgradeable firmware these updates will be available to any existing customers.